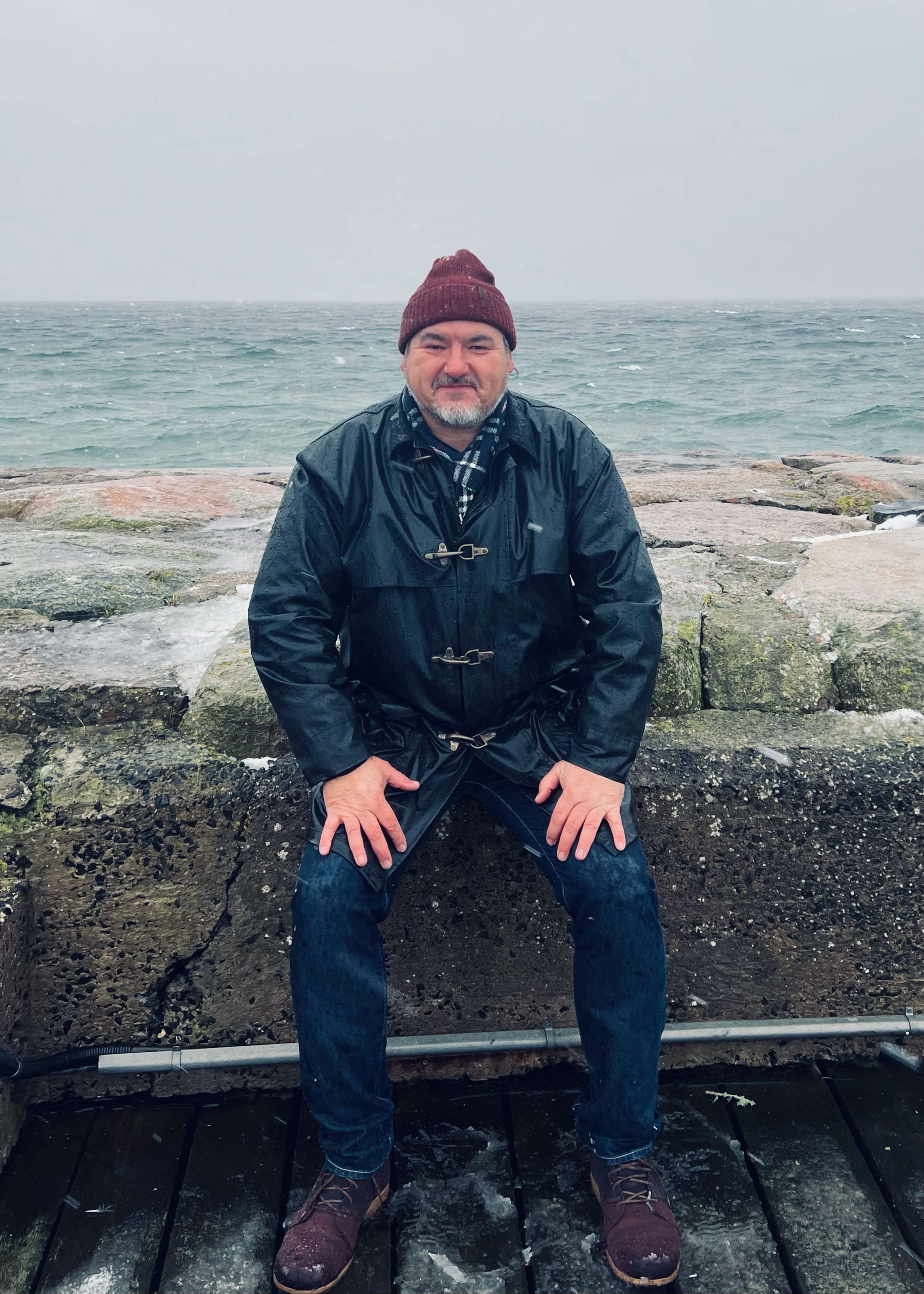 Bio
Nigel Majakari is a visual artist and founder of Ca'lyah, a design company based in Copenhagen and London. Ca ́lyah brings together award-wining designers with traditional artisans to create collectible design, furniture and accessories. His passion is to enable inclusion and opportunity for traditional artisans from underserved communities.
Through his subjective painting and photographic art Nigel explores fundamental and persistent questions of longing, transcendence, separation, and freedom. Self-taught and fascinated by the material and poetic dimensions of nature, his compositions experiment with a variety of abstract, surrealist, and expressive figurative painting and photographic methods.
Shaped by over 25 years of working and living in some of the toughest communities around the world, Nigel brings to his artistic work formative experiences of human suffering, the complexities of international politics, and inspiration and hope derived from individual and collective action overcoming injustice and hardship. Nigel cites his creative influences amongst others as the New York abstract expressionist movement of the 1950s, and the visual works of August Stringberg and Joseph M W Turner.
Nigel (b67) was born in Wigan, a former coal mining and textile town in the Northwest of England. Leaving school at 16, he later went on to study theology in London and Philadelphia, and holds a MBA from the University of Liverpool. Nigel is married to Christina and they have three daughters, Sofia, Emilia, and Daniella.
About the artist method
An important element of Nigel ́s approach for his sea compositions is to immerse himself alone in the sea for up two hours, often swimming a distance of 2-3km. The practice allows him to experience the flow and sensations of the cold water conditions, aligning his body and mind with the environment. By committing himself to the sea, especially during the coldest months of the year, Nigel purges himself of all distractions. This process gives the artist a heightened sense of interconnectedness with the sea that creates intensity and a freedom of expression drawn from experience.
Follow Nigel on Instagram. For exhibition enquires message via the contact page.